Your orthodontist can check your progress and give you proper instruction to keep your treatment progress on track if you follow the following steps.
Take pictures of your mouth as instructed below and email all photos to info@firstcaredental.net. Don't forget to put your name on the SUBJECT LINE.
Please include in the email

if you are wearing your rubber bands FT (full time), PT (part time- state how many hours per day or night you are wearing them), and

which size of rubber bands you are wearing (the number is on the bag).

how many bags you have left and if you think you need any.
Your orthodontist will review your pictures and give you further instructions. If you have any questions, please let us know!
Progress Photos Instructions
***Before taking any photos, please REMOVE your rubber bands, thoroughly BRUSH your teeth for at least 2 MINUTES, and WASH your HANDS with SOAP & WARM WATER for at least 20 SECONDS .***
Preparing for Photos: Please follow the pictures. Make the "peace" sign with your fingers. Insert them between your teeth and the inside of your cheeks keeping your fingers straight. Then bite down on your back teeth. Make sure your back teeth are always together for all photos and you do not move your teeth apart. All photos need to be IN FOCUS. 🙂
You will now start taking photos!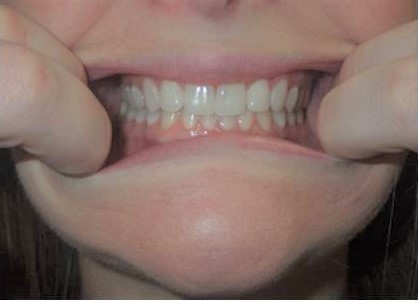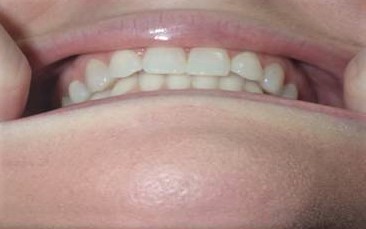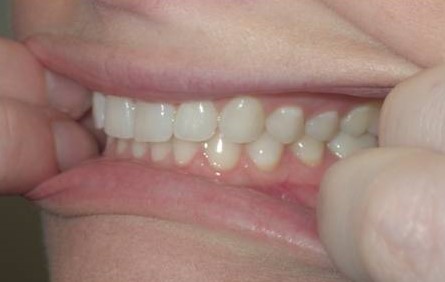 ***Put your rubber bands on before taking the final 3 photos. I need to be able to see which teeth the rubber bands are connected to. ***